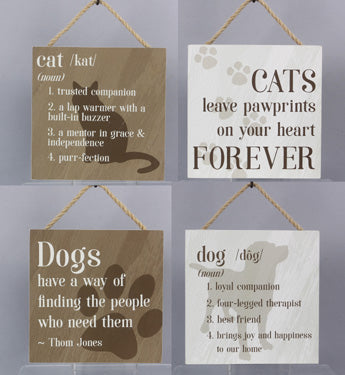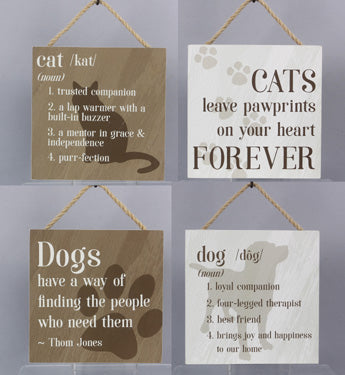 WOOD PET WALL SIGN 4 ASSORTED
Glam up your empty walls with this contemporary pet wall signs that spread more positivity and love towards your four-legged companion.
Includes set of four wood pet wall signs
Full graphic text (sign 1): Cat 1. Trusted companion 2. A lap warmer with a built-in buzzer 3. A mentor in grace and independence 4. Purr-fection
Full graphic text (sign 2): Cats leave paw prints on your heart forever
Full graphic text(sign 3): Dogs have a way of finding the people who need them
Full graphic text (sign 4): Dog 1. Loyal companion 2. Four- legged therapist 3. Best friend 4. Brings joy and happiness to our home
Item Measures: 8" x 0.25" x 8"