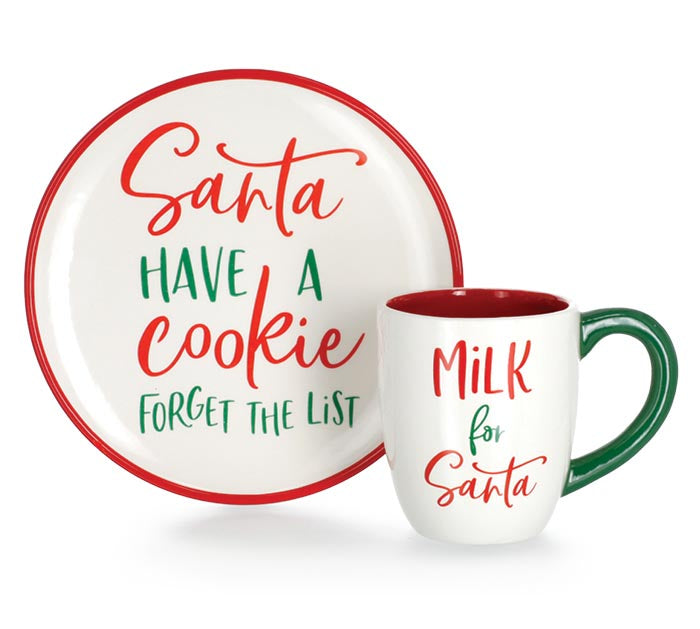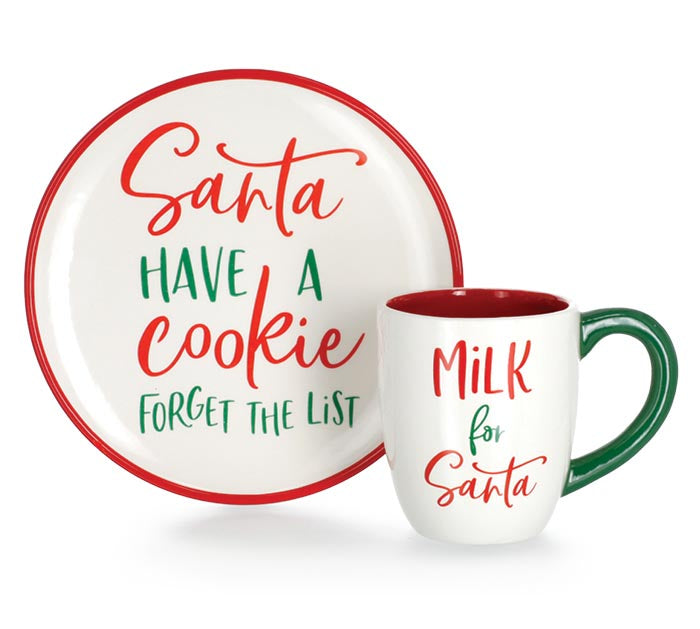 SANTA HAVE A COOKIE MUG PLATE GIFT SET
Handwash only/FDA approved.
Cookies for Santa gift set. White plate with red rim and "Santa have a cookie forget the list" message. White mug with red interior and green handle. Mug has "Milk for Santa" message. Individualy foam packed in a gift box.
Mug: 4"H X 5 1/2"W X 3 1/2"D
3"Opening; 18 oz
Plate: 8"Diameter