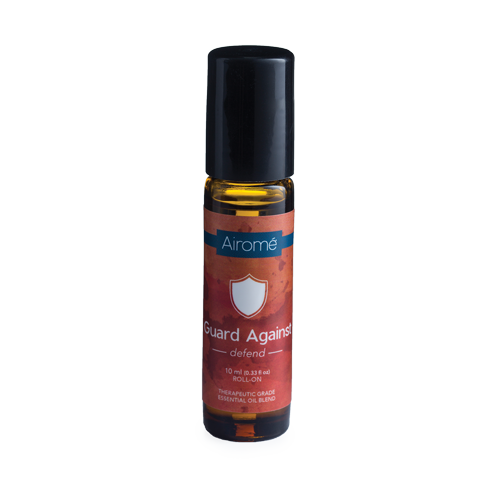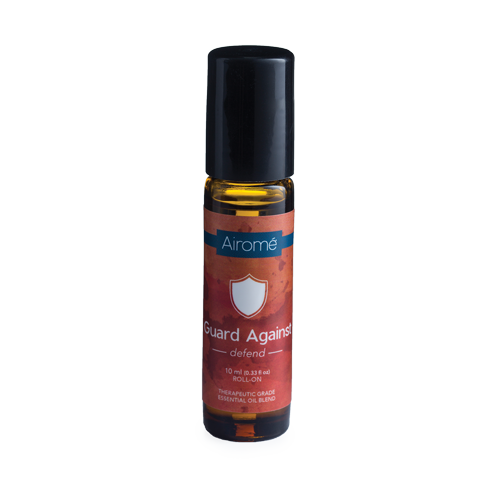 Roll On Essential Oil-Guard Against
Guard Against seasonal threats with this potent blend of botanicals derived from the legend of the Four Thieves. Use it to purify and uplift the body.
Airome Roll-Ons

 

are designed to make topical use of essential oils convenient and clean.
Each roll-on contains

 

100% pure therapeutic grade essential oils, blended with fractionated coconut oil, so it's already diluted and ready to be applied.
Fractionated coconut oil

 

is light, odorless, and blends well with essential oils.
Airomé Essential oils

 

are certified 100% pure, therapeutic grade.
Use roll-ons to apply essential oils to the desired area as needed.