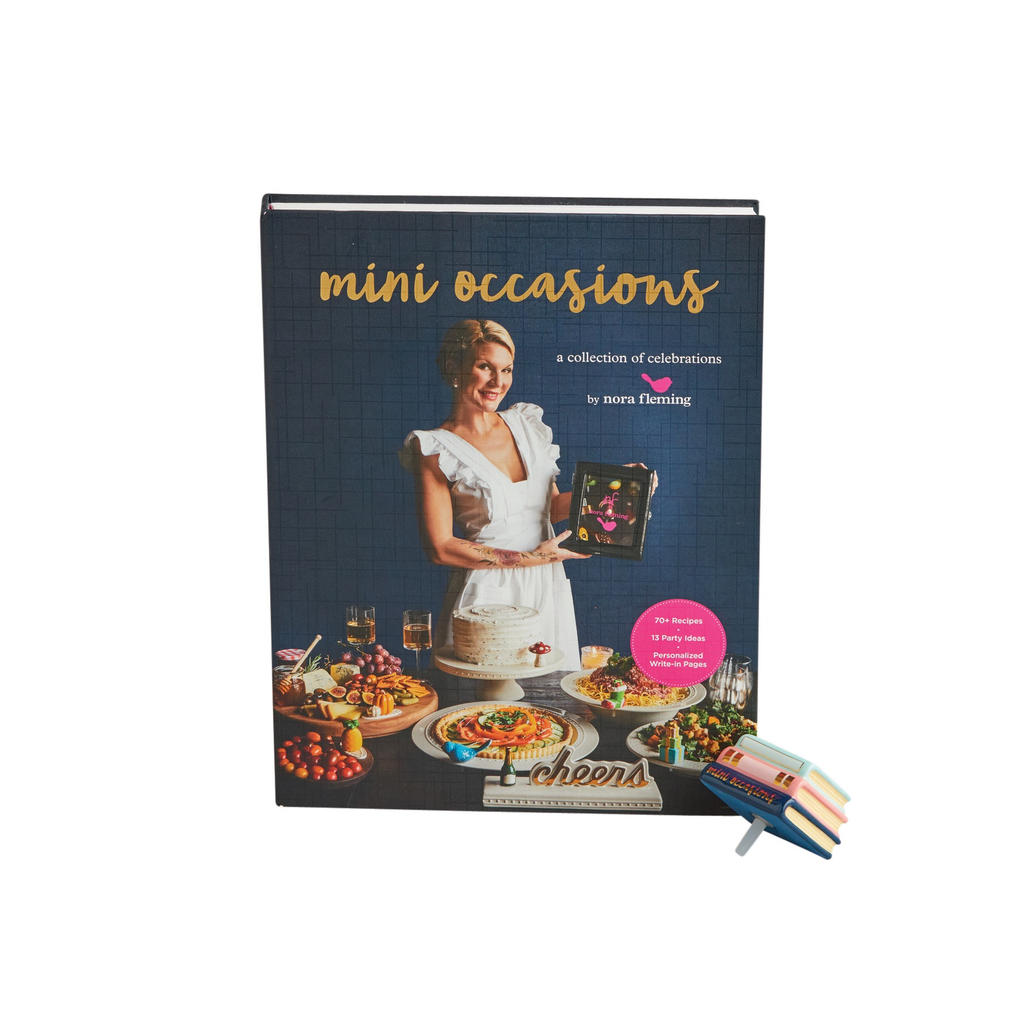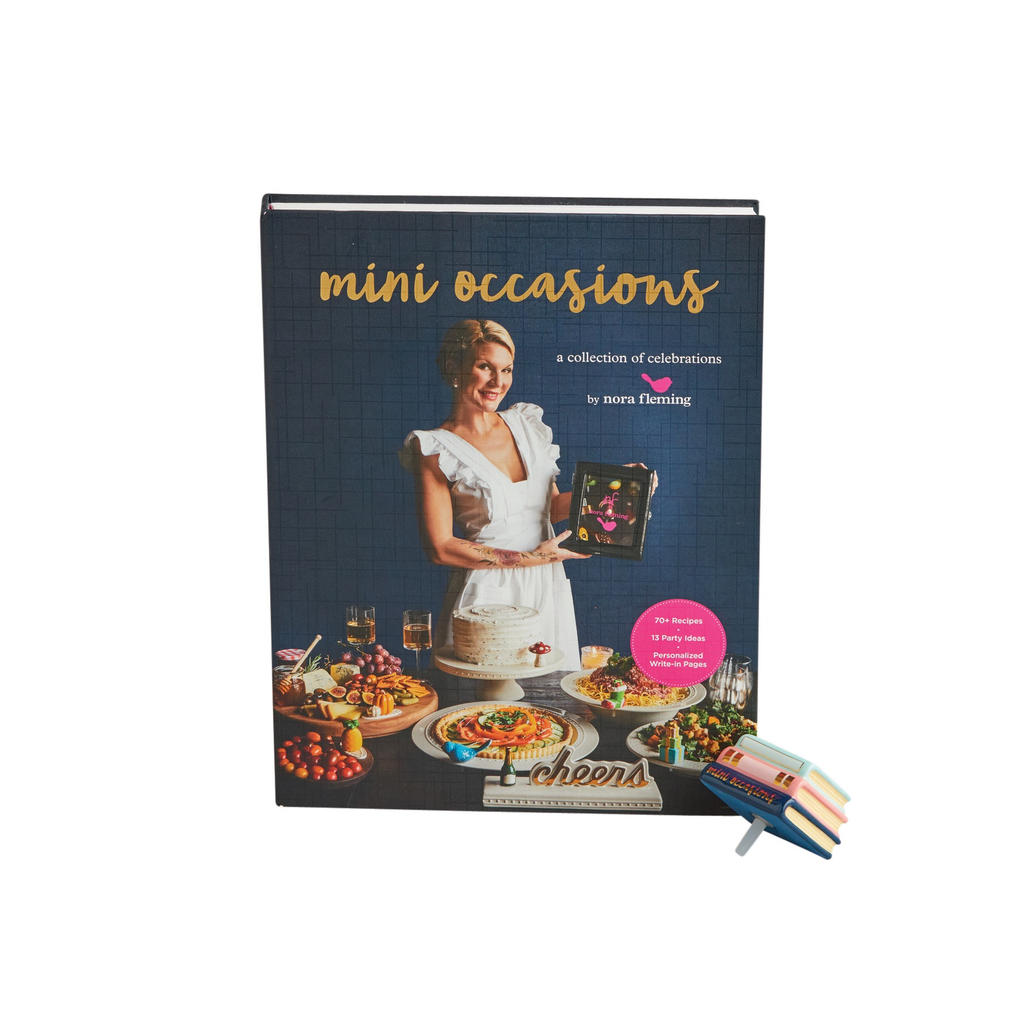 Nora Fleming Mini Occasions Cook Book
With the Nora Fleming Cookbook can find over 70 recipes, 13 party themes and write in pages to commemorate the Nora Fleming journey. Mini Occasions was designed for new Nora Fleming fans and long term collectors alike. It will be the perfect momento to add to anyone's collection.
Each book contains a mini limited edition mini which will only be available with book purchase.