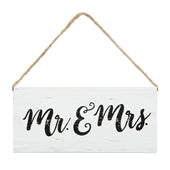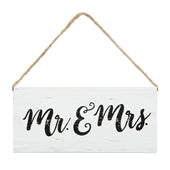 Mr and Mrs Wooden Sign
Sometimes good things come in small packages. The message Mr. & Mrs. painted on this distressed wooden sign will warm any room in your home. Small, simple, and sweet, our vintage sentiment signs make a great gift for weddings or anniversaries.
6½ x 3
Distressed painted wood with jute hanger.
Size: 
3.00 x 6.00 x 0.50 Inches