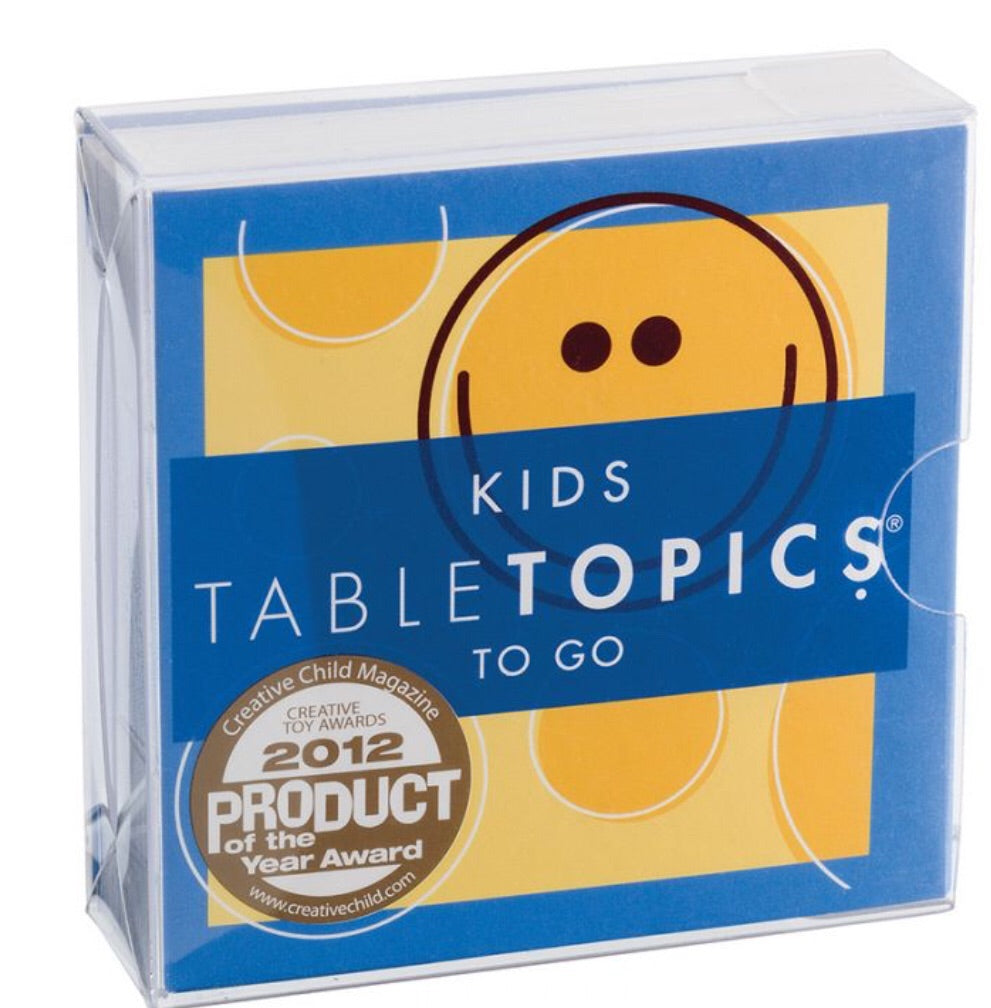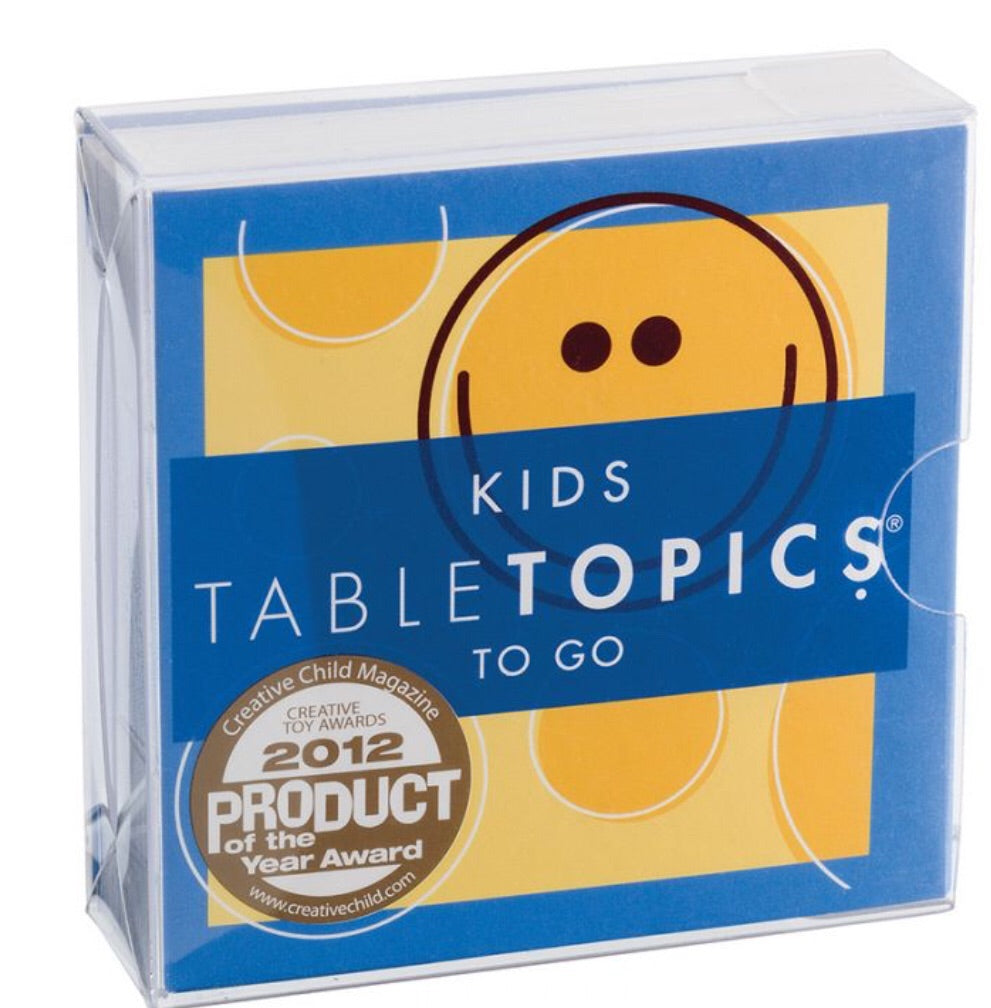 Kids Table Topics
Topics kids love!  Award-winning edition.
Entertain the kids for hours with these great questions for young, curious minds. Although designed for young children, Mom & Dad will love them too. Their travel size slipcase makes this the perfect pack to take along on any road trip, toss in the glove box, use on the way to soccer practice.
Here are a couple of tips that folks have shared with us for using these great conversation starter question cards:
Tip #1 - Put one card in your child's lunch box each day and encourage them to share it with their friends at lunchtime. It gives them something fun to talk about and helps them expand their circle of friends.
Tip #2 - A grandmother wrote us to say that she keeps our Kids edition by the phone for her weekly call with her grandchildren. Its given her a way to connect with each grandchild and learn so much about each child.