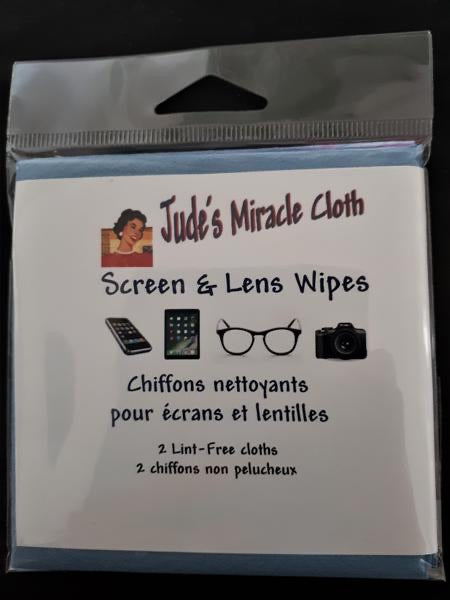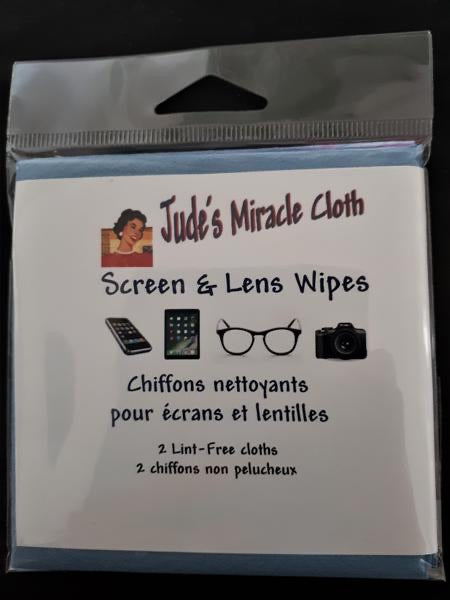 Jude's Miracle Cloth - Screen & Lens Wipes
You get 2 small blue Screen & Lens Wipes in each package.
Jude's Miracle Cloth Screen & Lens Wipes - will not scratch any surface! The same premium quality Jude's Miracle Cloth in a convenient size.
Instantly remove greasy fingerprints and dirt from your cell phone, tablet, computer screen, eye glasses, sunglasses, camera lenses etc.... Use dry or use wet for a deep clean!
Everyone has a cell phone or tablet!     
Get your Jude's Screen Wipes today!