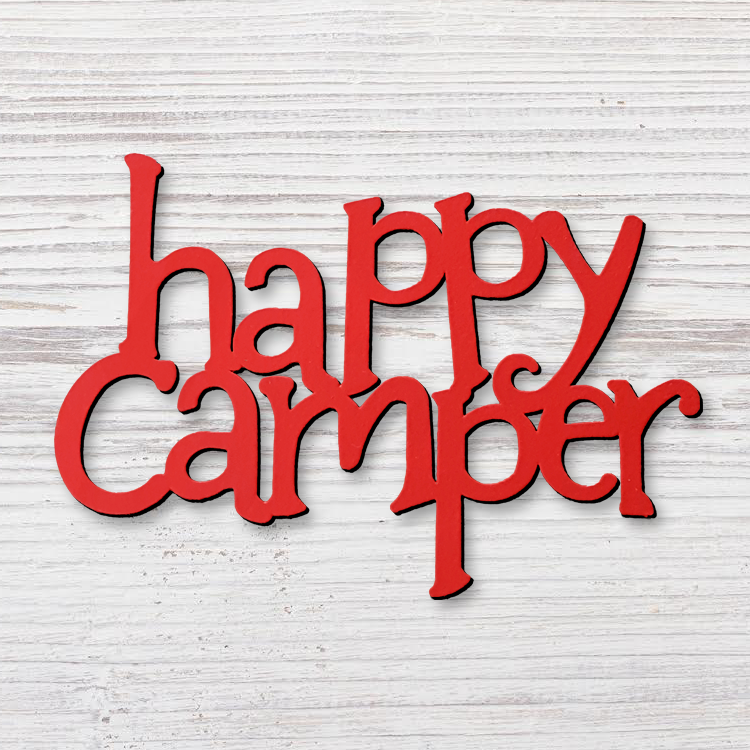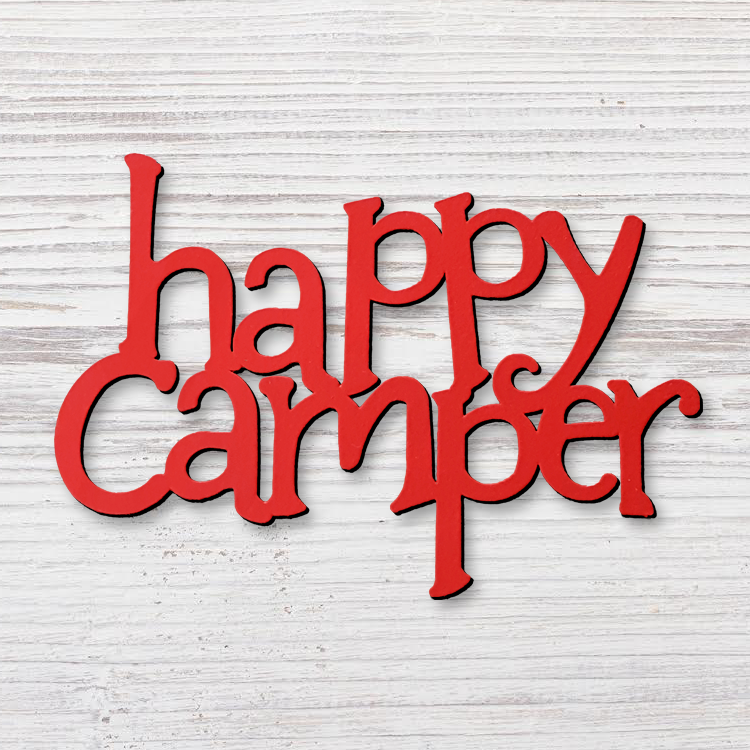 Happy Camper Magnet
Display this Roeda hand-painted trailer magnet in your own home!

Each piece is a laser-cut from metal, hand-painted, magnetic work of art.
Embellishments are designed be combined with our frames and memo boards to form whimsical, colorful, and personalized art for your home. The final creation is up to you!
Includes super strong magnets that will easily hold your notes and photos!

3" high and 4.5" wide.