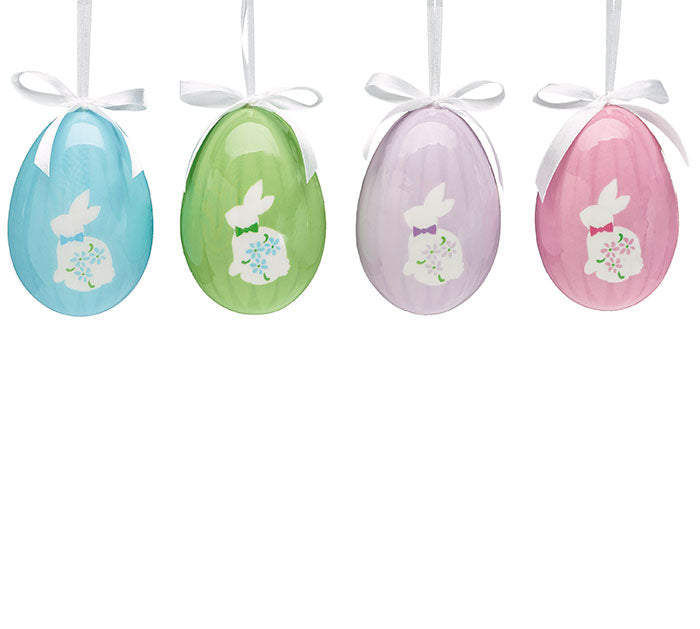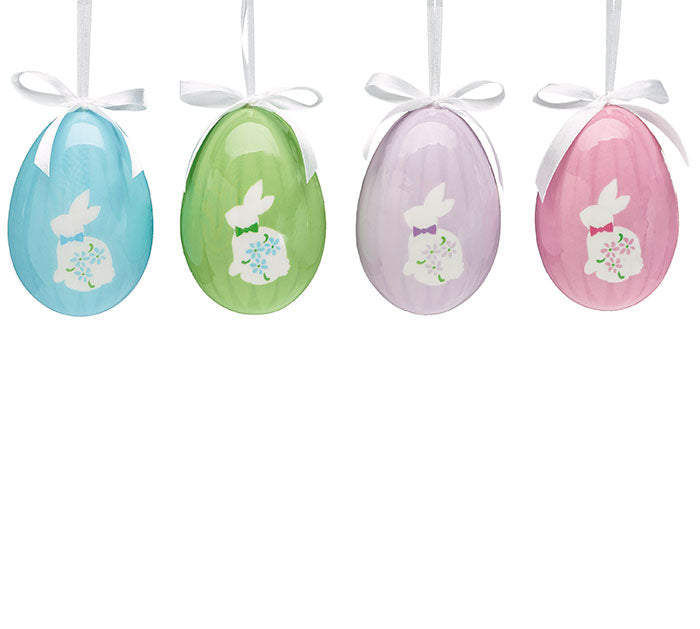 Bunny Silhouette Ornaments
4" bunny ornaments on egg shapes. Each egg has a white silhouette bunny on the front and back in blue, green, lavender, and pink. They come in clear PVC boxes, customer receives six PVC boxes. Eggs have white satin ribbon loop for hanging.

Made of paper mache.

4" H x 3" W x 3" D.
7" hanging.
4 different styles!